Client testimonials
There's no better feeling than hearing feedback from our thrilled clients!
Amanda
"We used Sam to help update our Kitchen and Living Spaces. She came with a wealth of knowledge, reliable and professional trades and kept us updated every week, we always knew exactly where our project was at all times.
Sam's onboarding process and communication style was very in depth and professional and she understood our brief which delivered such an amazing result.
We are thrilled with our new home and thank Sam for he style and aesthetic that has transformed our house into a home"
St Albans, Christchurch | April 2023
Kelly & Paul
"Sam is a perfectionist and an absolute professional. Her attention to detail is second to none. Her communication skills throughout our entire build project were exceptional. From the initial concept through to completion, she delivered an interior design that exceeded our expectations. We would have no hesitation in recommending Sam and would certainly use her on any future projects."
Prestons, Christchurch | Oct 2023
Kim
"Knowledge, efficiency, talent, patience. These are the words that perfectly describe Samantha and Tuuta Design. Through multiple renovations and developments, we've been hesitant to engage an Interior Designer with the worry that they wouldn't grasp our vision. Sam was so respectful with her approach to our home when it came to designing the spaces as well as sourcing pieces and materials. She worked in seamlessly with our Architect to ensure the overall project gelled together.
We can see how bringing Sam in has added so much value to our home and look forward to working with her again!"
Memorial Ave, Christchurch | January 2023
Carolyn & Stan
"We are very happy to recommend Sam and the services she provides. Sam worked with us to complete a new home we had purchased. We were in Wellington for most of the time and it was invaluable to have Sam on site to co-ordinate work. She had access to a full range of high quality contractors and took responsibility for arranging all necessary work that was completed to a high standard. Sam provided clear advice that reflected our brief to her and worked actively to understand what we were seeking to achieve. She was timely in her dealings with us and kept us updated throughout the whole process. We are delighted with the results and are enjoying living in the environment that Sam helped us create."
St Albans St, Christchurch | November 2022
Estelle
"Working with Tuuta Home and Design exceeded our expectations. We had a vague idea of what we wanted for our space/project but were unsure of what was needed and at a standstill. We engaged Sam and her team and they provided everything we needed to put the room together including clear communications of quotes, design ideas and an introduction to top bespoke furniture suppliers."
Spreydon, Christchurch | June 2022
Leesa
"Sam Tuuta is incredible. We highly recommend her. Her insight and experience helped make our home better than we ever imagined.
We were also impressed with Sams contacts and network which made the process a lot smoother Just the best!!!"
Halswell, Christchurch | May 2022
Janice
"It has been a pleasure to work with Sam at Tuuta Home and Design. She carefully listened to my vision and helped bring it to completion with her creative flair. Sam was a true professional from our first point of contact through to the follow up after completion. I was thrilled with the end result and exceeded my expectations. I highly recommend Sam and her team to anyone looking for a true professional interior design team."
Kaiapoi, Christchurch | April 2022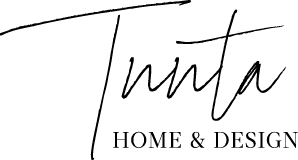 Tuuta Home and Design
Interior Design, Bespoke Furniture, Homewares
Merivale, St Albans, Christchurch