At Tuuta Home and Design, we believe everyone deserves to live in a comfortable space that is not only functional, but is a reflection of your style and brings you joy.
Tuuta Home & Design offers a full design and consultancy service for your interior design needs. We work across Canterbury & the West Coast of New Zealand, to help you make your dream a reality.
Whether you're looking to redesign your home interior with a fresh new look, are renovating, or starting from scratch with a rebuild, we have great industry connections and know how to speak the language when it comes to architects, builders, joiners, suppliers, contractors and decorators that will ensure the project is as seamless as possible.
We know that every client is unique, and our approach is tailored to you. We're experts at curating and creating the space you've always dreamed about, that includes space planning, lighting, spatial layouts, fixtures, cabinetry designs, colour palettes, fabric and soft furnishing selection and the final touches.
Beautiful design doesn't happen by chance, and we will not only help you make decisions that will increase the value of your home, but get the best value of what you can spend. Let us bring our unique fusion of effortless style, creativity and warm friendly professional approach to your home.
I look forward to creating some truly beautiful spaces together!
Samantha Tuuta
I've always had a passion for design, but my journey within the industry began back in 2015 when I studied interior design in Sydney at The Interior Design Institute. After honing my skills, I relocated back to Christchurch where I landed a coveted position with iconic interiors brand Belle Interiors. During my time with Belle I was fortunate enough to be mentored by Colin Foggo, a well renowned New Zealand Interior Designer. Under Colin's guidance I acquired knowledge and experience about space, proportion, scale, colour, texture and lighting. I also developed the skill to design bespoke furniture and soft furnishings utilising local manufacturers and suppliers.
2021 saw the birth of Tuuta Home and Design. Here, we specialise in interior decoration and also have the scope to be involved with projects from the architectural planning stage working alongside architects, builders and joiners through to the decorators at the completion of new builds or renovations.
With an eye for details, form and function, I love to work in close consultation with you as the client to create a space that is a true reflection of your personal taste and lifestyle. My passion is to help you envision your dream home and bring it to life – we bring to the table a clear vision, ingenuity and timeless style that will suit your lifestyle, and your budget.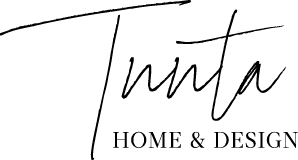 Tuuta Home and Design
Interior Design, Bespoke Furniture, Homewares
Merivale, St Albans, Christchurch