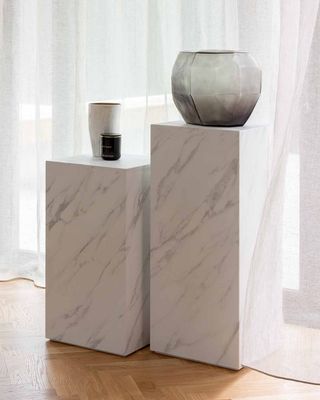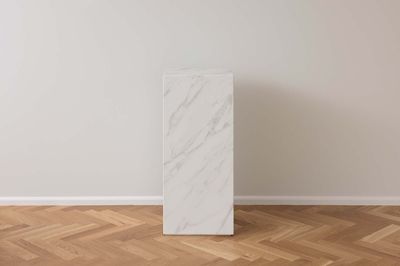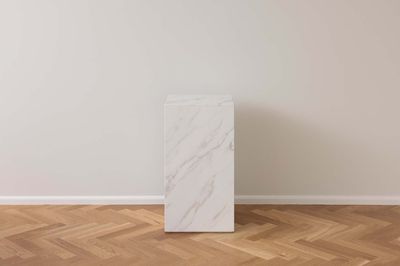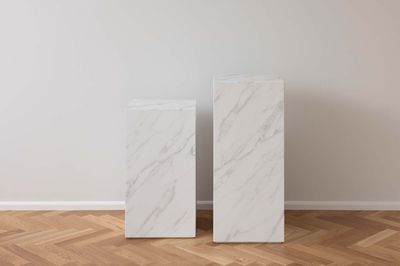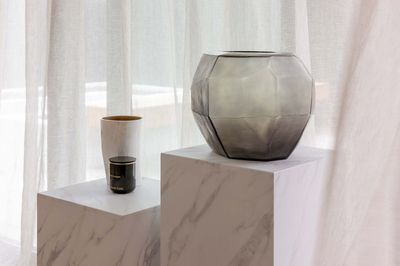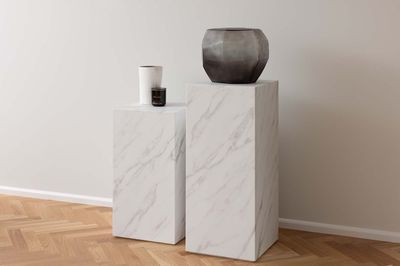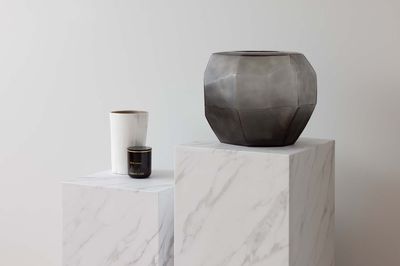 Swoon Plinths | Light Marble
$675.00
Made right here in Aotearoa with Coverstyl vinyl in a versatile marble finish, our plinths are the ultimate curatorial piece and perfect for drawing focus on vases, lamps, houseplants and statement pieces, or can even double as a side table.
Creating an instantly affordable and impactful centre piece, our handcrafted plinths come in four sizes, perfect for clustering. Great for rooms that are limited on space and a stylish way to bring texture and varying heights into your home.
Beautiful and timeless, our plinths are ideal to pair with other shapes and sizes or stand alone, and look like real marble without the weight or the cost!
All plinths are made to order and have a lead time of 4 weeks from date of order.
Delivery is not included and is calculated based on weight, size and destination.
Additional option to pick up directly from our Christchurch office.
Small dimensions: 500mm H x 350mm x 350mm | $675.00
Medium dimensions: 650mm H x 350mm x 350mm | $695.00
Large dimensions: 800mm H x 350mm x 350mm | $725.00
Xtra Large dimensions: 1100mm H x 350mm x 350mm | $765.00
DURABILITY
This coverstyl product offers exceptional resistance to water, dirt, abrasion, UV rays and wear (yellowing, crackling, scaling, delamination).

MAINTENANCE
A quick and easy material to maintain, its external surface's remarkable qualities facilitate cleaning, prevent marking and impede mould growth. Maintenance can be performed with all types of household cleaning products, other than abrasive products such as acetone or white spirit.
SKU: 10002